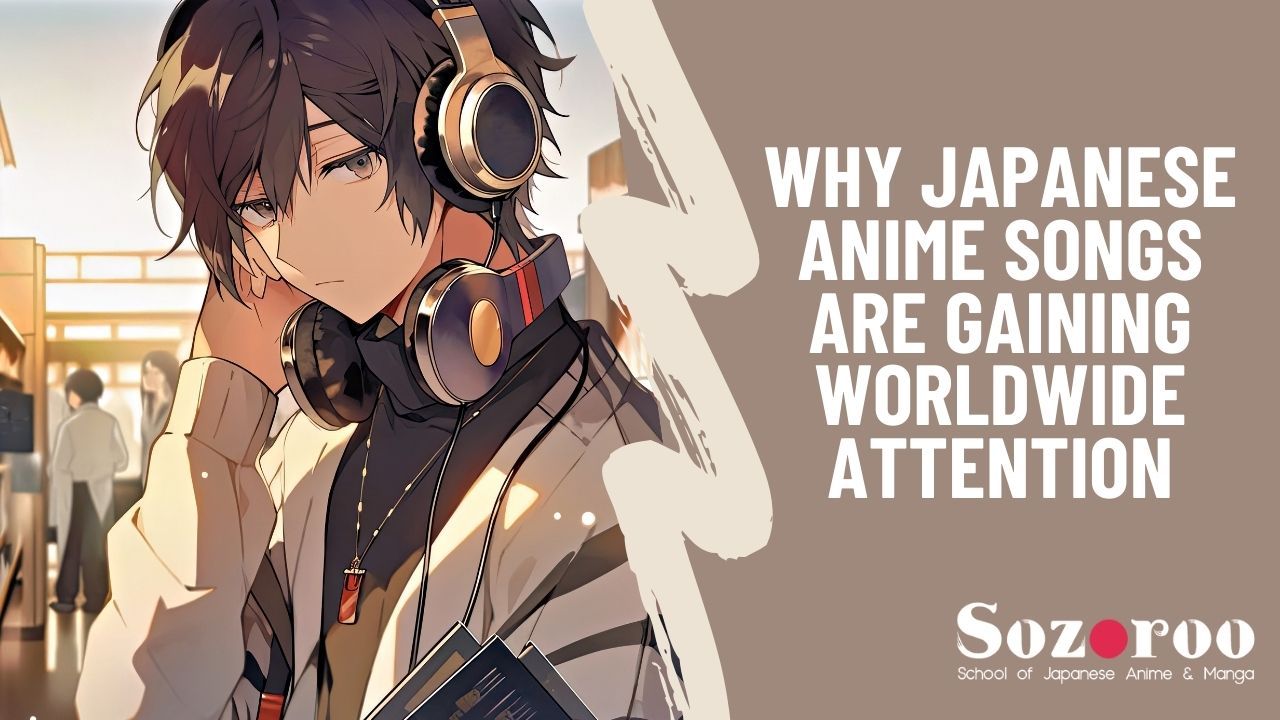 Introduction
Anime songs are increasingly capturing the attention of audiences not only in Japan but also around the world. In this article, we'll explore the global trends of anime songs, specifically through Spotify's rankings and listening data. What makes anime songs popular both domestically and internationally, and how are they expanding their reach?

International Success of Anime Songs
Anime songs have gained recognition not only in Japan but also around the world. One notable example is YOASOBI's "Idol," which received over 100 million streams worldwide in just two weeks after its release. This song serves as the theme for the anime "1," making it a representative track of Japan's pop music scene in 2023.

Synergy Between Anime and Artists
Collaborations between anime and artists are an important steppingstone to international success. According to Spotify data, seven anime songs were among the "most streamed songs by domestic artists overseas" in 2022. Anime songs are helping artists gain international recognition.

Overseas Distribution
Japanese anime works have spread overseas through streaming services such as Crunchyroll. With an increasing number of high-quality anime series for a wide range of age groups, related music is also becoming more popular overseas. This trend is expected to continue.

Notable International Success Stories
A notable example is "The Rumbling" by SiM, which secured the top spot on the Billboard Hot Hard Rock Songs chart in 2022 and achieved significant success in countries such as the United States. While the English-language track contributed to its popularity, the international success of "Attack on Titan" also played a key role.
2023 Rankings
In 2023, the most-streamed anime songs on Spotify included the following tracks (as of September):
1. Tatsuya Kitani - "Ao no Sumika"
2. Soushi Sakiyama - "Akari"
3. King Gnu - "SPECIALZ"
4. LONGMAN - "spiral"
5. Higuchi Ai - "Song of the Dead"
6. KANA-BOON - "Black Catcher"
7. Minami - "Rude Lose Dance"
These songs were crafted based on the artists' international popularity and deep respect for the associated anime series, garnering affection from a broad range of listeners.

The popularity of anime songs varies from region to region. The United States, Indonesia, the Philippines, and other specific areas show a high affinity for certain anime songs. Anime events and artist tours contribute to these regional variations in song popularity.

In 2024, new anime songs are continually emerging and achieving international success. Particular attention is being drawn to music related to the "Demon Slayer" series, among others. The trajectory of anime songs spreading from Japan to the world remains a noteworthy development.


Anime songs have expanded their reach from Japan to the global stage, earning international acclaim. A synergy between anime and artists, the proliferation of streaming services, and regional variations in popularity all contribute to this phenomenon. Looking ahead, let's keep an eye on the international trends of anime songs and anticipate their continued growth.