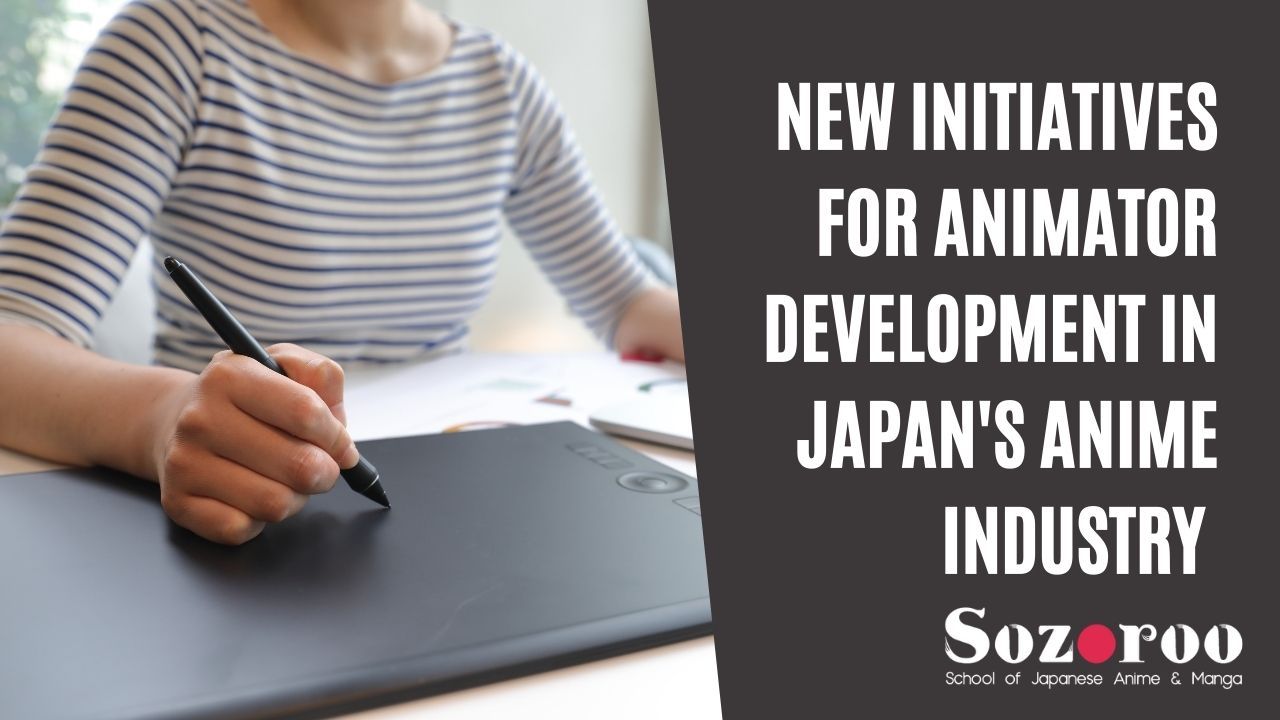 Studio Ponoc's Challenge: Establishing an Animator Training Program
Studio Ponoc has introduced a program called "Ponoc's 'Principles of Animation' Program" (commonly known as P.P.A.P.), aimed at nurturing 2D animators who will carry the torch for the future of animation movies. This program, established on April 1, 2021, is designed to foster talents for the next generation of feature animation film production, with recruitment for participants having commenced.

Collaboration with Netflix: Launch of WIT Animator Academy

WIT STUDIO, in collaboration with Netflix, has inaugurated the "WIT Animator Academy". This academy offers a key animation course, running for 9 months from October 2023 to June 2024 or from April to December 2024, with practical training sessions held every weekday. The training consists of animation exercises conducted at the Sasayuri Video Training Institute, and key animation training carried out in a designated studio. The initial 3 months are dedicated to an "Introductory Training Course", followed by 6 months of WIT's specialized "Key Animation Training" program. This semi-annual program is a part of a broader animator development initiative, conducted in cooperation with Netflix and the Sasayuri Video Training Institute.

Major Studio Initiatives: Sunrise Drawing Academy and Sunrise Art Academy
Sunrise operates the "Sunrise Drawing Academy" and the "Sunrise Art Academy". The Sunrise Drawing Academy provides a program where high-level and practical skills can be acquired during a one-year internship period from April 2024 to March 2025, with training sessions held every weekday. Tuition is principally waived, with a monthly stipend system of 100,000 yen also available. After one year of attendance, participants who pass the examination may potentially be employed as contract animators at Bandai Namco Filmworks. Additionally, the Sunrise Art Academy offers an educational program from April to September 2024, conducted every weekday, where various techniques, from basic to practical, can be learned in both analog and digital formats.

Conclusion: Importance and Prospects of Animator Training Programs
These animator training programs are crucial initiatives aimed at addressing the shortage of talent and improving production conditions in Japan's anime industry. Each studio offers a unique educational curriculum to enhance the skills of animators and aims for the overall development of the industry. Collaborations with Netflix and efforts by major studios highlight new possibilities in animation education. With the growing popularity of anime both domestically and internationally, these programs will continue to evolve. Moreover, these programs offer stable income and vocational training to animators, contributing to better working conditions in the anime industry. They play a vital role in maintaining and enhancing animation quality, as well as nurturing new creative talents.